2015 Yamaha WR450F Dirt Bike Redondo Beach CA
$8,290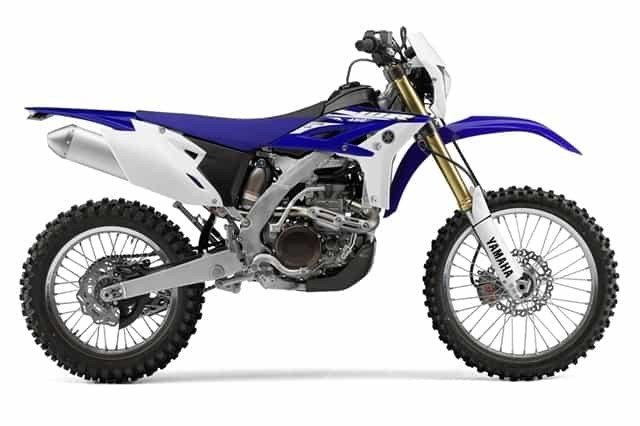 2015 Yamaha WR450F, 2015 Yamaha WR250R OUR MUST ADVANCED 250 DUAL SPORT. The WR25OR offers the best of both worlds, a light and nimble aluminum frame, a powerful liquid-cooled engine with titanium valves. and long suspension for off-road adventures. Plus, II the equipment to make your on-road travels more than just a commute. Add in high-end components and you have one of the worlds most advanced 250cc dual purpose bikes, bar none. Features May Include Directly descended from our YZ motocrossers and WR off-road machines, the WR250R is here to make Yamaha s off-road prowess street accessible. Not exactly an enduro model and not a streetbike either, the WR250R is for riders who ride off-road more than on. 250cc liquid-cooled, DOHC engine with two titanium intake valves and two steel exhausts, forged piston and plated cylinder for outstanding durability. Pentroof combustion chamber with downdraft-type straight intake helps make excellent power across the rev band, with maximum power at 10,000 rpm. First use of fuel injection on a 250 Yamaha on/off-road bike. The system relies on input from a crank sensor, intake air pressure sensor and throttle position sensor feeding a compact ECU to provide optimum combustion. An ECU-controlled EXUP® exhaust valve, along with an electronic intake control valve, broadens the powerband. High lift cams have WPC surface treatment in which the surface is sprayed with fine powder at over 100 meters per second to increase surface hardness. YZ/WR250-inspired semi-double-cradle frame uses a main frame of cast and forged aluminum sections, with high-strength steel downtubes for excellent strength and rigidity characteristics. Asymmetrical swingarm provides excellent strength/rigidity balance and a dynamic look. Cast aluminum crossmembers, extruded arms and a 22mm rear axle are carefully tuned for optimum handling. Fully adjustable 46mm fork provides 10.6 inches of wheel travel. A forged lower triple clamp and a cast upper one help give outstanding front-end feel. An aluminum steering stem reduces weight. A slim, steel fuel tank is shaped with knee grip in mind, and the entire ergonomic layout is designed to make the rider feel like part of the bike. Narrow, YZ-inspired seat features gripper-type cover for great seat-of-thepants feel. Seat height is 36.6 inches. WR enduro-style instrument panel provides excellent visibility in spite of the compact size. Basic mode provides speed, clock, tripmeter and selfdiagnostic function. Measurement mode includes stopwatch, distancecompensating tripmeter, etc.
Year: 2015
Make: Yamaha
Model: WR450F
Type: Dirt Bike
Contact
Del Amo Motorsports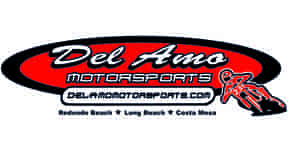 2500 Marine Avenue
Redondo Beach, CA 90278
(888) 399-5116
Price, if shown, does not include, government fees, taxes, dealer freight/preparation, dealer document preparation charges or any finance charges (if applicable). Final, actual sales price, will vary, depending on, options or accessories, selected. California, requires, liability insurance, on all, on-road vehicles. All Factory rebates, incentives, bonus bucks, etc. go to the dealer. Advertised price includes cash discount. Vehicle must be in Dealers Inventory.
We also recommend