2014 Yamaha V Star 950 Cruiser Madison WI
Call for Price
2014 Yamaha V Star 950, 2014 Yamaha® V Star® 950 A double-downtube steel frame gives the V Star® 950 the longest wheelbase in its class, while a fuel-injected, forward-mounted engine packs major power under your low 26.5 inch seat.
Key Features May Include:
V Star 950 is the benchmark in the entry cruiser class, appealing to seasoned riders as well as those looking for a friendly entry-level cruiser. The air-cooled V-twin delivers plenty of distinctive, big-cruiser character and pulsing torque feel. Seat height is an extra-low 26.6 inches. The full-sized chassis has a long, low look and provides spacious comfort. Handling is sporty and responsive, great for curvy back roads and commuting around town as well as open-highway cruising.
The 942cc 60° V-twin engine is both simple and sophisticated. Sure, there s no-fuss air cooling for traditional looks. But inside you ll find the reason for the surprisingly spirited performance: four-valve cylinder heads, ceramic-composite-lined cylinders, forged aluminum pistons, and fuel injection. The meticulously tuned 2-into-1 exhaust system has a throaty exhaust note, and also 3-way catalyst technology to reduce air pollution.
The carefully designed chassis contributes to an exceptionally light feeling riders are sure to appreciate. The double-cradle steel main frame offers an ideal rigidity balance in the longitudinal, lateral, and torsional directions, using the engine as a stressed member. With the engine mounting position slightly forward for optimum front-rear weight distribution and its large, 18-inch front wheel, V Star 950 has outstanding handling performance.
The V Star 950 achieves fuel economy up to an estimated 47 mpg* with a fuel tank that holds 4.5 gallons of gas.
Fenders are real steel, front and rear. That adds to the quality look and feel, and makes customization easier.
The 58 cubic inch (942cc) engine is an air-cooled SOHC 60° V twin. With four valves per cylinder, a pent-roof shaped combustion chamber, and 9.0:1 compression ratio, this engine has been carefully designed to produce excellent power characteristics, and best-in-class acceleration.
Sophisticated fuel injection is used on the V Star 950. The injectors are four-hole, two-directional types with spray aimed at the valve surfaces. That produces good fuel atomization for faster and more complete combustion which contributes to excellent drivability. The fuel injection system also adopts an ISC (Idling Speed Control) valve for outstanding idling stability.
The steel double-cradle frame is long and low, contributing to the bike s spacious 95.9-inch (2435mm) overall length and 66.3-inch wheelbase. That means a great ride to go along with the great looks.
The big 18-inch front wheel helps deliver this cruiser
Year: 2014
Make: Yamaha
Model: V Star 950
Type: Cruiser
Contact
Engelhart Center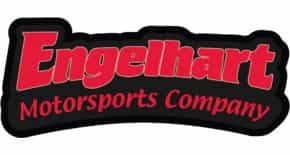 1589 Greenway Cross
Madison, WI 53713
(888) 851-5285
Engelhart Center is Madisons premier powersports dealer. We carry the brands you crave including Can-Am, Honda, Indian Motorcycle, Kawasaki, Polaris, Ski-Doo, Victory, and Yamaha. Looking to save a little cash? Browse over 100 vehicles in our premium used inventory! Need financing? Our expert finance department can find the best payment for your needs. Whether you find fun on the street, in the dirt, or over the snow, your adventure starts at Engelhart Motorsports!
We also recommend