2014 Yamaha FZ-09 Sportbike Costa Mesa CA
$7,990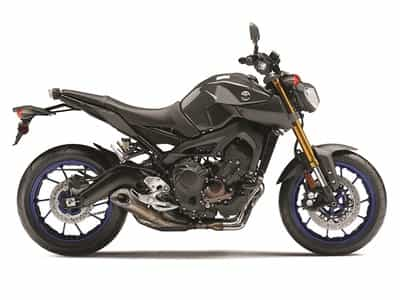 2014 Yamaha FZ-09, 2014 Yamaha® FZ-09 THE ALL-NEW FZ-09 "Naked" sport bike features a revolutionary 850cc, triple cylinder engine with a cross-plane crank which provides awesome engine torque and feel along with a unique pulse and sound. Its a slim design provides an overall light in weight and a nimble ride unlike any other.
Key Features May Include:
Introducing an all-new 847cc liquid-cooled, in-line 3-cylinder, DOHC, 12-valve engine with fuel injection. This FZ-09 engine combines advanced high tech components including YCC-T® and Yamaha D-Mode, with a crossplane concept crankshaft to deliver an exciting, torquey and quick-revving engine character.
This 3-cylinder engine features Yamaha s Crossplane Crankshaft Concept that provides linear torque development in response to the rider s throttle input. Among the advantages of the in-line 3-cylinder engine are: (1) linear torque development, (2) even firing intervals that provide smooth torque characteristics and a good feeling of power in the low to mid rpm range, (3) a light, slim and compact design, and (4) performance that combines the characteristics of both 2-cylinder and 4-cylinder engines.
To reduce vibration and deliver a smoother ride, the engine has a primary coupled-force balancer that revolves in the opposite direction and at the same speed as the crankshaft.
A new 6-speed transmission has also been adopted to match the new engine. The transmission has optimized gear ratios that help to deliver engine torque efficiently. The result is a transmission that helps bring out more of the low- to mid-speed torque and excellent response characteristics.
The ride-by-wire Yamaha Chip Controlled Throttle (YCC-T) system senses the slightest throttle input by the rider, relays the data to the ECU, which instantaneously calculates the ideal throttle valve opening based on engine rpm and throttle opening, and then sends commands to a servo-motor actuator that moves the throttle valve which actively controls the intake airflow volume. This is a technology contributing to the rider s feeling of torque and controllability from the new 3-cylinder engine.
Electronic fuel injection has been adopted to provide outstanding drivability. 12-hole injectors attached directly to the cylinder head deliver a highly pressurized spray of atomized fuel with droplets as small as a few microns. This enables high-precision injection directed at the valve skirts that contributes to optimum fuel combustion resulting in outstanding drivability and performance.
The FZ-09 is equipped with Yamaha D-MODE (or Drive Mode ) variable throttle control system to allow the rider to choose the optimum engine character for their riding situation. The rider can choose at will from three throttle valve cont
Year: 2014
Make: Yamaha
Model: FZ-09
Type: Sportbike
Contact
Del Amo Motorsports of Costa Mesa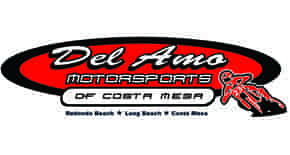 1590 Newport Blvd
Costa Mesa, CA 92627
(855) 225-0519
Price, if shown, does not include, government fees, taxes, dealer freight/preparation, dealer document preparation charges or any finance charges (if applicable). Final, actual sales price, will vary, depending on, options or accessories, selected. California, requires, liability insurance, on all, on-road vehicles. All Factory rebates, incentives, bonus bucks, etc. go to the dealer. Advertised price includes cash discount. Vehicle must be in Dealers Inventory.
We also recommend