2013 Yamaha Super Tenere Touring Wilmington OH
$14,790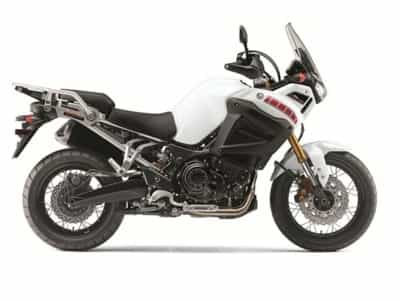 2013 Yamaha Super Tenere, 2013 Yamaha Super Tenere; Who needs the travel channel?
Just one look at the rally-inspired Yamaha Super Ténéré and the wonder lust sets in. Features include a compact parallel twin engine with a 270 degree firing order, a wide ratio 6-speed transmission, Yamaha Chip Controlled Throttle for optimum control and acceleration, traction control, anti-lock braking system, adjustable seat height, and more. Dream big because the Super Ténéré will take you there. No matter where there is.
Key Features:
The Super Ténéré is built for adventure, with an exceptionally compact 1199cc parallel twin with a unique 270° crank for excellent torque and traction. Engine mass is kept low for excellent handling. Narrow 2-cylinder inline engine is slim and compact for carving tight lines in twisty mountain roads.
Multi-function carrier system on back is ready for optional luggage and touring accessories.
Wide-ratio 6-speed transmission has the right gear, whether on the open highway or off-road.
Twin downdraft fuel injection with YCC-T® (Yamaha Chip Controlled Throttle) delivers optimum throttle control and acceleration. Two-position D-Mode (Drive Mode) throttle-response mapping for rider preference.
Traction control lets the rider get on the gas with more confidence. It regulates ignition timing and fuel injection based on wheel spin. Three modes available to match rider preference, including off.
Super Ténéré has both an Antilock Braking System (ABS) and Unified Braking System (UBS). With UBS, squeezing the front brake alone also provides some rear-wheel braking; pressing the rear brake first overrides UBS for traditional separate front and rear braking action.
Whether riding across town or crossing a continent, rider comfort and convenience are important. Super Ténéré delivers, with an adjustable seat height and windshield, tunable front and rear suspension, low-maintenance shaft drive, and more.
Special spoked wheels carry tubeless tires.
Year: 2013
Make: Yamaha
Model: Super Tenere
We also recommend