2009 Yamaha Zuma 125 Scooter Canton OH
$2,799
2009 Yamaha Zuma 125, INTERNET SPECIAL - EVEN MORE OF A VERY GOOD THING Tough and rugged meets practical. You also get a fuel-injected four-stroke engine, fully automatic transmission and pushbutton electric starting. Plus room for two to ride and gear storage inside and an estimated 88 miles per gallon with a fuel tank that holds 1.5 gallons of gas.
Year: 2009
Make: Yamaha
Model: Zuma 125
Type: Scooter
Location: Canton, OH
Contact
Hardings Park Cycle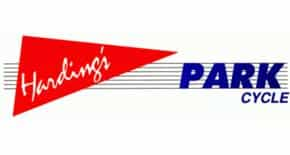 4330 Kirby Ave NE
Canton, OH 44705
(866) 413-2307
Hardings Park Cycle currently sells and services Honda, Yamaha, Kawasaki, Suzuki and Triumph as well as Tomos mopeds and DRR ATVs. Additionally, our used inventory is second to none. Hundreds of thousands of dollars of in-stock parts and accessories compliment our HUGE vehicle inventory.
We also recommend