2007 Yamaha YZ450FWW - YZF450F Dirt Bike Omaha NE
$3,899
2007 Yamaha YZ450FWW - YZF450F, For 2007, the designers put the Yamaha YZ450F under the microscope to find more areas of improvement. The result was a revised exhaust cam, as well as revised carb and exhaust systems. The work didnt stop there. Attention was also focused on the chassis, suspension and brakes. Numerous components were redesigned to decrease weight and the rear suspension was optimized too. The result was simple more power, reduced weight and incredible suspension performance.
Year: 2007
Make: Yamaha
Model: YZ450FWW - YZF450F
Type: Dirt Bike
Contact
Dillon Brothers, Inc.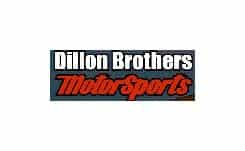 3848 N. HWS Cleveland Blvd
Omaha, NE 68116
(866) 453-3582
Welcome to Dillon Brothers! We are your authorized dealer for Honda, Kawasaki, Suzuki, Yamaha, KTM, Triumph and EBR Erik Buell Racing Motorcycles, ATVs and Utility Vehicles. We sell New and Used Motorcycles to provide variety of vehicles at the price that suits your budget. Please note that we are located just to the north of our Dillon Brothers Harley-Davidson Store on 174th and Maple in Omaha, NE. Give us a call : (866) 453-3582.
We also recommend