2013 Vespa GTS 300 i.e. Super Sport SE 300 SUPER Scooter Oakdale NY
$6,399
2013 VESPA GTS 300 i.e. Super Sport SE, The Sport Special Edition of the Vespa embodies the values of style, comfort, safety and sportiness of the most widely recognized scooter in the world while citing legendary models such as the 1955 Vespa GS 150, the 1965 180 SS and the T5 "Pole Position" from 1985. The Vespa GTS 300 i.e. Super Sport SE is a blend of character and performance. The 300 cc electronic injection engine brings out maximum performance, whether in the city or on country roads. The graphics along the side of the rear fairing and the sport saddle with white piping complete the sporty look of the Vespa GTS 300 i.e. Super Sport SE. The Satin Black finish rounds out the look nicely, giving the Vespa GTS Super Sport SE a masculine, modern aesthetic. The shield, the steel essence of the Vespa, is distinguished by distinctive design elements: the right side now sports a large grille with horizontal slots a reference to the most stylish Vespas of the past. From the front or the side, no scooter is as unique as the Vespa GTS 300 Super Sport. The 300 cc engine delivers extraordinary urban vehicle performances, characterized by high torque levels (22.3 Nm) reached at lower engine speeds (5,250 rpm). On road traction and pick-up from low speeds provide a confidence in urban commuting that never goes out of style.
Year: 2013
Make: Vespa
Model: GTS 300 i.e. Super Sport SE
Contact
Formula One Motorsports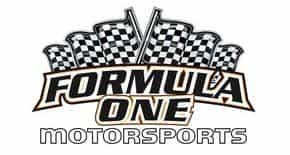 4030 Sunrise Highway
Oakdale, NY 11769
(877) 590-5952
At FormulaOne Motorsports we are bikers first, come and see the difference. We want your business and we are not afraid to show it. Visit us in Queens at NY Motorcycle or in Long Island at Formula One Motorsports in Oakdale! New Yorks most trusted and knowledgeable dealer. Shipping worldwide available.
We also recommend