2013 Vespa LX 150 i.e. Scooter New Haven CT
$4,599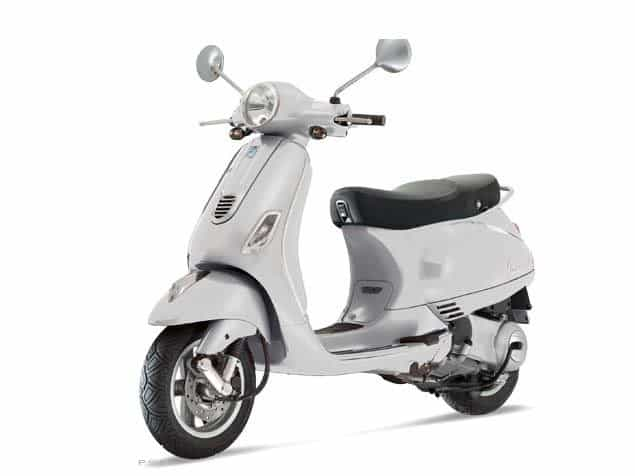 2013 Vespa LX 150 i.e., 3.99% financing available - The Vespa 150 i.e. LX is the heir of a truly unique legacy, created for getting around the city on a technologically modern scooter that shows off an individualistic style. The modern stylings of the Vespa LX harken back to the most classic Vespa design forms. The round headlight, the wide, protective steel leg shield, the new, wider and more contoured saddle, and the new chrome detailing on the rear view mirrors and mudguard are all drawn from the history of the worlds most famous scooter. The body (which also serves as the monocoque chassis) is made entirely from steel for greater sturdiness and riding precision. The wheels, 11 inches and 10 inches each, a classic front disc / rear drum brake system, a suspension layout featuring the hallmark front link arm, and an adjustable hydraulic monoshock at the rear complete the technical makeup of the Vespa LX 150. The Vespa LX 150 high-tech electronic fuel-injected engine delivers smoother power progression in the relentless stop-start conditions of urban riding. The impressive capabilities of the 150 cc engine will shine through as any roader hits the road to get out of town.
Year: 2013
Make: Vespa
Model: LX 150 i.e.
Type: Scooter
Contact
New Haven Powersports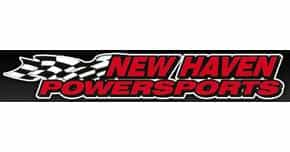 143 Whalley Ave
New Haven, CT 06511
(855) 851-3721
New Haven Powersports has won numerous service and sales awards from Aprilia, Suzuki and Kawasaki. We have 5 full time service technicians who have over 100 years of combined experience in motorcycle and ATV repairs. We repair all makes and models of motorcycles so please contact us if you have any questions.
We also recommend