2011 Triumph Sprint GT Sportbike Oakdale NY
$13,399
2011 Triumph Sprint GT, GREAT TOURING MACHINE - SPRINT GT For all the roads ahead. Five years after Triumph introduced the popular 1,050 cubic-centimeter Sprint ST sports touring bike, the British marque has introduced a new model with greater practicality and more emphasis on the touring aspect of sports touring: the Triumph Sprint GT. As you would expect from a British machine wearing the famous Grand Tourer tag, the Sprint GT delivers outstanding real world performance in a practical and stylish package. But this should not be construed that the Sprint GT has lost the sporting edge that made the Sprint ST one of the most popular and enduring bikes in the Triumph range. Of course, practicality is the GTs hallmark. The bike also features new 31 liter panniers, standard ABS brakes, a 200-mile fuel range, an optional top box that is capable of accommodating two full-sized helmets, and a 12 volt power supply that allows on the go charging of electrical items such as laptops and mobile phones. The result is a motorcycle with a different feel to the Sprint ST, biased more towards the touring side of sports touring than the Sprint STs sports - a composed machine with precise and intuitive handling to keep up with sports bikes on demanding roads, but equally delivering the comfort required for a long two-up ride cross-country. Priced at $13,199, the Sprint GT will be available in US dealerships this fall as early release 2011 models.
Year: 2011
Make: Triumph
Model: Sprint GT
Type: Sportbike
Contact
Formula One Motorsports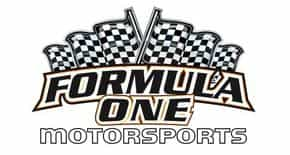 4030 Sunrise Highway
Oakdale, NY 11769
(877) 590-5952
At FormulaOne Motorsports we are bikers first, come and see the difference. We want your business and we are not afraid to show it. Visit us in Queens at NY Motorcycle or in Long Island at Formula One Motorsports in Oakdale! New Yorks most trusted and knowledgeable dealer. Shipping worldwide available.
We also recommend