2013 Triton Trailers Utility Series UT10 Work/Utility Trailer Punta Gorda FL
Call for Price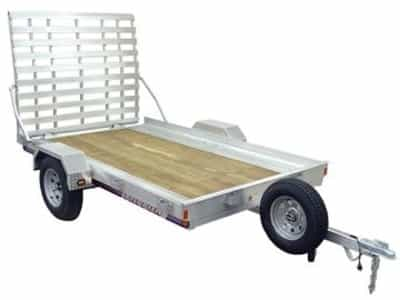 2013 Triton Trailers Utility Series UT10, Tritons UT10 is a single torsion axle with an all aluminum frame. The wood deck allows for a sturdy floor and easy clean up when finished with your projects or moving equipment.


The UT10 is a great trailer for hauling smaller equipment for work and/or smaller projects. There are many accessories to allow you to build sides to be able to contain building supplies or 4x8 sheets of plywood and allow for a worry-free hauling experience.


Not only is this trailer great for projects, but it can haul for fun as well. Haul your ATV or UTV to your travel destinations.

Year: 2013
Make: Triton Trailers
Model: Utility Series UT10
We also recommend