2006 Suzuki GS500F Sportbike Oakdale NY
Call for Price
2006 Suzuki GS500F, GREAT STARTER BIKE - When we introduced the totally redesigned Suzuki GS500F, everyone raved about its light weight performance capabilities. For 2006, the GS500F is back, boasting an unrivaled combination of exciting real-world performance and sporty styling - including a full sport fairing inspired by Suzukis world-class sport bikes. Just learning to ride? The GS500F is the ideal bike for you! It has outstanding maneuverability, thanks to its low seat height and light weight. And if youve been riding for a while, youll really appreciate the GS500Fs all-around sport performance. Its twin-cylinder engine offers strong acceleration and quick, clean throttle response. With its well-padded seat and smooth suspension, it also provides a comfortable ride on the highway. Nows the time to get in on the action - on the 2006 Suzuki GS500F.
Year: 2006
Make: Suzuki
Model: GS500F
Type: Sportbike
Location: Oakdale, NY
Contact
Formula One Motorsports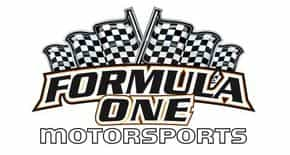 4030 Sunrise Highway
Oakdale, NY 11769
(877) 590-5952
At FormulaOne Motorsports we are bikers first, come and see the difference. We want your business and we are not afraid to show it. Visit us in Queens at NY Motorcycle or in Long Island at Formula One Motorsports in Oakdale! New Yorks most trusted and knowledgeable dealer. Shipping worldwide available.
We also recommend