2006 Suzuki GSX-R1000 Sportbike Canton OH
$8,499
2006 Suzuki GSX-R1000, INTERNET SPECIAL - In 2005 the GSX-R1000 re-wrote the rule book for liter class supersport bikes. For 2006 the flagship GSX-RTM is poised to blow away the competition. Boasting works inspired technology and class leading performance, the biggest GSX-R combines incredible acceleration with razor sharp handling. The newest generation of GSX-R1000 features an engine that produces more horsepower and torque than ever, with quicker acceleration to match - both from a standing start and in roll-on blasts through the gears. Its also been redesigned to shave precious pounds, making it a phenomenal 8.8 to 28.6 pounds lighter than its closest rivals. Its light weight along with completely refined suspension front and rear give the GSX-R1000 the edge needed to Own the Racetrack. To own your piece of the track in 2006, theres only one choice: the GSX-R1000.
Year: 2006
Make: Suzuki
Model: GSX-R1000
Type: Sportbike
Location: Canton, OH
Contact
Hardings Park Cycle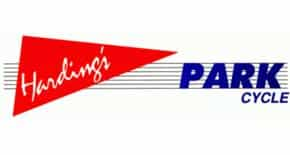 4330 Kirby Ave NE
Canton, OH 44705
(866) 413-2307
Hardings Park Cycle currently sells and services Honda, Yamaha, Kawasaki, Suzuki and Triumph as well as Tomos mopeds and DRR ATVs. Additionally, our used inventory is second to none. Hundreds of thousands of dollars of in-stock parts and accessories compliment our HUGE vehicle inventory.
We also recommend