2006 Suzuki Hayabusa 1300 Sportbike Oakdale NY
$8,999
2006 Suzuki Hayabusa 1300, The King of Superbikes - As they say, it aint bragging if its true. So when we claim that the Suzuki Hayabusa GSX1300R is the fastest production bike on the planet, were merely stating the facts. It is, pure and simple, an engineering masterpiece that turns advanced technology and aerodynamic design into unmatched performance. But thats not all, in addition to the incredible performance you get from the Hayabusa, you also get an extra large serving of style. The sleek, long, low look of the Hayabusa is unique in the motorcycling world and is sure to turn heads wherever you choose to ride. The Hayabusas engine performance is incredible, offering awesome acceleration the instant you twist the throttle, providing performance you have to experience to truly appreciate. Its secret? Nothing short of Suzukis most sophisticated technology. Including digital electronic fuel injection for crisp, instantaneous throttle response. And a unique version of Suzuki Ram Air Direct (SRAD) induction, with pressurized air ducted into a large-capacity airbox and forced into the engine through straight, downdraft intake tracts. That kind of performance demands world-class handling, and the Hayabusa delivers. Its solid chassis was developed using the latest lessons learned on the race track. And with fully adjustable, titanium-nitride/coated 43 mm inverted front forks and a state-of-the-art rear suspension system, it offers precise responsiveness in tight corners and solid performance in sweeping turns - matched by a plush ride on the highway. The 2006 Hayabusa GSX1300R. Experience its performance and youll know why its known as the ultimate sport machine.
Year: 2006
Make: Suzuki
Model: Hayabusa 1300
Type: Sportbike
Location: Oakdale, NY
Contact
Formula One Motorsports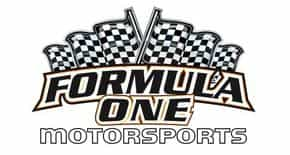 4030 Sunrise Highway
Oakdale, NY 11769
(877) 590-5952
At FormulaOne Motorsports we are bikers first, come and see the difference. We want your business and we are not afraid to show it. Visit us in Queens at NY Motorcycle or in Long Island at Formula One Motorsports in Oakdale! New Yorks most trusted and knowledgeable dealer. Shipping worldwide available.
We also recommend