2006 Suzuki Boulevard C50T Cruiser Harrodsburg KY
$3,995
2006 Suzuki Boulevard C50T, C50T - A Classic Cruiser with Bold Style and No Equal. You may have seen the Suzuki Boulevard C50 around town, a classic cruiser that has been capturing the spotlight wherever it goes. Now you have the chance to experience its awesome V-twin performance - and enjoy the benefits of key features designed for the open road. Meet the Boulevard C50T. Like the C50, it boasts a fuel-injected 45-degree V-twin engine that cranks out a load of torque down low, matched by exciting top-end performance. It also has a spacious riding position and smooth suspension for comfortable cruising. With a multitude of features, the C50T establishes its own unique identity. The C50T has an aerodynamic windshield and a custom-designed backrest, encouraging you to take to the open highway for true long-range cruising in maximum comfort. The C50T also has a range of custom features, from whitewall tires to studded seats, for its own bold look. The Boulevard C50T. A Classic cruiser that is as comfortable as it is stylish.
Year: 2006
Make: Suzuki
Model: Boulevard C50T
Type: Cruiser
Contact
Lees Inc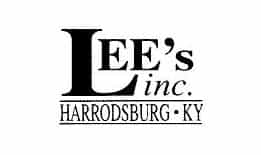 978 S College Street
Harrodsburg, KY 40330
(866) 847-5950
Price does not include KY 6% sales tax. We do not charge for any hidden fees like setup, frieght to our store, dealer prep, etc. Note, to honor our agreements with the manufacturer, we do not ship vehicles, they are to be picked up at our store.
We also recommend