2005 Suzuki GSX-R600 Sportbike Oakdale NY
Call for Price
2005 Suzuki GSX-R600, ***LOW MILES*** - One ride on the Suzuki GSX-R600 and youd swear that it was engineered by rocket scientists. And, actually, you wouldnt be far off, because the GSX-R600 is an incredible example of advanced technology dedicated to high performance. Every one of the 2005 GSX-R600s features has been tested and proven on the toughest proving ground of all - the racetrack. Its come out of this experience with a variety of designs straight out of the factory racing department. Titanium valves. An incredibly effective ram-air intake system. The innovative Suzuki Dual Throttle Valve digital fuel injection and engine management system. Together, these engineering masterpieces give the GSX-R600 a meaty powerband, incredible acceleration and flat-out amazing top-end performance. The GSX-R600s chassis and suspension are engineered to let you fully exploit its engine performance. Its twin-spar aluminum alloy frame has optimum rigidity for precise responsiveness in low-speed cornering, combined with rock-solid stability at racetrack speeds. Its advanced suspension, front and rear, helps it react with superb precision to your input. And its streamlined bodywork lets you slip through the wind with maximum efficiency. Put it all together and youve got razor-sharp handling on every part of the track. So set your sights on the best 600cc supersport bike on the track - the 2005 GSX-R600.
Year: 2005
Make: Suzuki
Model: GSX-R600
Type: Sportbike
Location: Oakdale, NY
Contact
Formula One Motorsports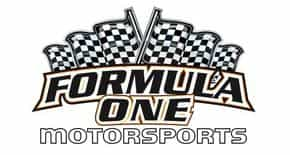 4030 Sunrise Highway
Oakdale, NY 11769
(877) 590-5952
At FormulaOne Motorsports we are bikers first, come and see the difference. We want your business and we are not afraid to show it. Visit us in Queens at NY Motorcycle or in Long Island at Formula One Motorsports in Oakdale! New Yorks most trusted and knowledgeable dealer. Shipping worldwide available.
We also recommend