2014 Suzuki V-Strom 1000 ABS Dual Sport Harrodsburg KY
$11,295
2014 Suzuki V-Strom 1000 ABS, New Vstrom 1000 - Wow its finally hear, the new VSTROM 1000. We have the one in stock so dont wait long or it will be gone at this early bird special discounted price. When size, weight, power, and maneuverability come into balance, you find yourself in a zone where time just disappears. Stay the course because there is no road the all-new V-Strom 1000 ABS was not made to conquer. This motorcycle makes the journey of life seamless. Conquer city traffic as easily you scale mountains. Roar down new highways. Explore your taste for discovery on roads long untraveled. Starting now, the planet is your neighborhood. The all-new 2014 V-Strom 1000 ABS was redesigned from the ground up. It has many improvements over the previous V-Strom 1000 and the list is enormous. One of the newest changes or additions is Suzukis first Traction Control System on a motorcycle which the V-Strom proudly carries. Other features that were improved or redesigned are the engine, fuel injectors, magneto, idle speed control, radiator, clutch, transmission, exhaust, suspension, and much more! See the features list for more details on this one of a kind adventure bike!
Year: 2014
Make: Suzuki
Model: V-Strom 1000 ABS
Type: Dual Sport
Contact
Lees Inc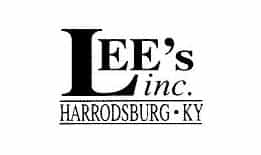 978 S College Street
Harrodsburg, KY 40330
(866) 847-5950
Price does not include KY 6% sales tax. We do not charge for any hidden fees like setup, frieght to our store, dealer prep, etc. Note, to honor our agreements with the manufacturer, we do not ship vehicles, they are to be picked up at our store.
We also recommend