2015 Kymco MYROAD Scooter Groton CT
2015 Kymco MYROAD, MYROAD700iThe ultimate combination of freedom, excellent fuel consumption, innovative power and performance will make every road - your road. Whether navigating the inner city streets or adventurous long distance get-aways you'll be impressed with the on board storage, weather protection, and awesome comfort. Feel the freedom as you roll on the throttle of the 59 hp?8 valve parallel twin flawlessly linked with KYMCO's?automatic CVT?transmission design and ABS?braking system. The striking angular design and sport handling chassis characteristics will conquer every highway you travel - giving you a whole new level of freedom.
Year: 2015
Make: Kymco
Model: MYROAD
Contact
New England Cycle Works Inc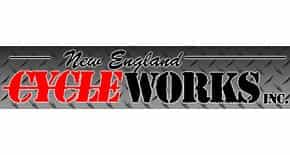 661 Gold Star Hwy
Groton, CT 06340
(888) 817-3364
New England Cycle Works has served the area since 1974 and owes our success and growth to you, our customers. As we grow, we continue to expand. We are adding informative, courteous, helpful people to our sales department. Today we have 4 full time salesmen to meet all of your product needs. Heres Chris O, Bob Lucas, Omar, and Jeff with over 30 yrs of combined experience in motorsports sales.
We also recommend