2008 Kawasaki Ninja 650R Sportbike North Huntingdon PA
$4,599
2008 Kawasaki Ninja 650R, BECOME A MEMBER OF TEAM GREEN WITH THIS STYLISH NINJA!!! - KAWASAKI NINJA 650R SPORT PERFORMANCE COMBINED WITH REAL WORLD HANDLING A middleweight that's capable, practical, strong and fun to ride. With its cutting edge design and astonishing versatility, it is no surprise the 2008 Kawasaki Ninja 650R excels in real world riding. Mating sportbike performance levels and a comfortable seating position –something rare in the same sentence as sportbike –the Ninja 650R is well-suited for slicing through commuter traffic, running errands and hitting the back roads or a track on weekend days.
Year: 2008
Make: Kawasaki
Model: Ninja 650R
Type: Sportbike
Location: North Huntingdon, PA
Contact
Mosites Motorsports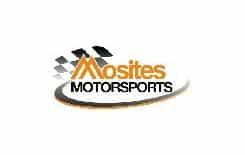 12671 Rt 30
North Huntingdon, PA 15642
(888) 579-3830
Call For Special Pricing. Although we make every effort to ensure that pricing and product details are accurate, we can not guarantee 100% accurancy: we are not obligated to sell vehicles at erroneous pricing. Please contact your sales representative for complete details and pricing.
We also recommend