2005 Kawasaki Vulcan 1500 Classic Cruiser Russellville AR
$3,985
2005 Kawasaki Vulcan 1500 Classic, NO SALES TAX ! - Timeless style, the torque of a big V-twin engine and customizing potential make the Vulcan 1500 Classic one of Kawasaki's most popular cruisers. Combined with optional Kawasaki's Fire & Steel accessories, the 1500 Classic owner has the ability to create a motorcycle that is truly unique to his or her personality. Beginning with its V-twin engine, the 1500 Classic produces incredible low-rpm torque that's perfect for city streets or open highways. This advanced, liquid cooled, SOHC design displaces 90 cubic inches and shines with elegantly sculpted cylinders and polished cooling fins, while the large radiators are tucked from view between the frame downtubes. Other engine features include a large airbox crossover tube that helps improve mid-range torque and increases airflow to the 40mm Keihin carburetor with Kawasaki Throttle Responsive Ignition Control (K-TRIC) system. A throttle position sensor is connected to the electronic ignition to vary ignition timing according to throttle setting and engine rpm. The result is better engine response and lower fuel consumption. Both of the big V-twin's cylinders have four valves actuated by a single overhead cam. Hydraulic valve lash adjusters automatically maintain valve clearance for smooth engine performance, reduced noise and no maintenance while automatic cam chain tensioners keep cam timing accurate. The Vulcan 1500 Classic's five-speed transmission takes advantage of the engine's generous torque by utilizing precisely spaced gears to provide smooth, quiet shifting for seamless acceleration. The top gear provides a relaxed engine speed on the highway. The hydraulically actuated clutch provides progressive torque absorption to help ensure smooth and precise power delivery to a reliable, quiet shaft drive that requires minimal maintenance. A gear-driven engine counterbalancer and rubber engine mounts reduce handlebar and floorboard vibration. The engine produces a distinct V-twin rumble and more than 83 foot-pounds of torque at 3,000 rpm. A crack of the throttle punches out smooth acceleration while a large alternator provides enough output to power electrical accessories. The classic cruiser look is long and low, which is exactly how the Vulcan 1500 Classic's chassis is designed. An extra-low 27.6-inch seat height, wide handlebar, forward-mounted floorboards and plush suspension system make the 1500 Classic a comfortable ride. The speedometer, fuel gauge and warning lamps are located on a center console on top of the wide 4.2-gallon fuel tank. A large-diameter, chrome halogen headlight not only illuminates the open road, it gives the Classic a distinctive appearance.
Year: 2005
Make: Kawasaki
Model: Vulcan 1500 Classic
Type: Cruiser
Location: Russellville, AR
Contact
Honda of Russellville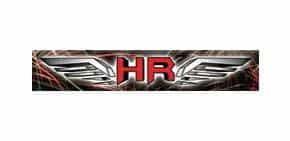 220 Lake Front Drive
Russellville, AR 72802
(888) 753-0405
THANK YOU Arkansas and our customers across the Nation for making us the #1 Honda Dealer in Arkansas and the #3 Largest in the United States!!! We couldnt do it without you! We strive everyday to provide you with the best service, best selection and the lowest prices in the Nation. We will do whatever it takes and always go the extra mile. Thats our Promise to you.
We also recommend