1999 Kawasaki ZRX1100 Standard Oakdale NY
$6,999
1999 Kawasaki ZRX1100, MUST SEE! - Kawasaki has unleashed a new muscle bike for the streets. A combination of modern superbike performance and the nostalgia of one of Kawasakis most famous models from the early 1980s, the all-new ZRX1100 delivers a street ride unlike any other. The ZRX1100s appearance immediately brings back memories of the Z-1R Eddie Lawson Replica with its striking green paint, tubular bridged aluminum alloy swingarm and four-into-one exhaust. And like any respectable hot rod, the big ZX-11 based engine stands naked in all its glory as the ZRX1100 is devoid of engine-hiding bodywork.
Year: 1999
Make: Kawasaki
Model: ZRX1100
Type: Standard
Location: Oakdale, NY
Contact
Formula One Motorsports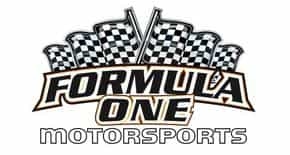 4030 Sunrise Highway
Oakdale, NY 11769
(877) 590-5952
At FormulaOne Motorsports we are bikers first, come and see the difference. We want your business and we are not afraid to show it. Visit us in Queens at NY Motorcycle or in Long Island at Formula One Motorsports in Oakdale! New Yorks most trusted and knowledgeable dealer. Shipping worldwide available.
We also recommend