2014 Kawasaki KLR650 Dual Sport DICKSON TN
$6,499
2014 KAWASAKI KLR650, Still King of the Dual-Sport Class That the Kawasaki KLR650 dual purpose motorcycle has remained firmly atop the sales charts in the dual-sport category for nearly a decade is no surprise. Designed from the very beginning to be rugged, fuel efficient and capable of carrying enough cargo to make a pack mule jealous, the KLR also provides effective wind protection for increased long-distance comfort, making it an unbeatable value for adventure-minded riders seeking to follow the horizon wherever it leads.
Year: 2014
Make: Kawasaki
Model: KLR650
Contact
Americas Motorsports- Dickson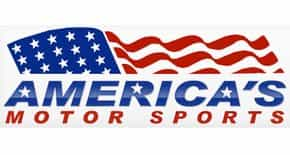 596 HIGHWAY 46 S
DICKSON, TN 37055
(855) 529-8056
Americas Motor Sports is family owned and has been in the power sports business in Nashville for over 30 years. Locations include 629 Myatt Drive, Madison, 930 8th Avenue South, Nashville, and 596 Hwy 46S, Dickson. Brands include Honda, Suzuki, Yamaha, Kawasaki, Polaris, Can-Am, and Sea Doo.
We also recommend