2014 Kawasaki Vulcan 1700 Nomad ABS Touring Canton OH
$13,499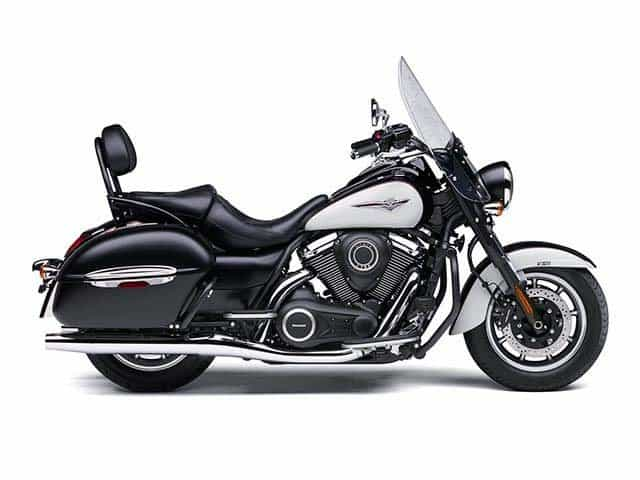 2014 Kawasaki Vulcan 1700 Nomad ABS, CALL FOR THE BEST PRICE ANYWHERE - Traditional Styling with Contemporary Technology The Vulcan 1700 Nomad ABS may look like it rolled out of the history books, but at its heart, the Nomad is a thoroughly modern motorcycle. Outfitted with a full-sized windshield, hard saddlebags, floorboards, backrest and standard cruise control, this Vulcan has everything needed to both stand out on the boulevard and follow the front wheel towards distant horizons. The low-slung seat makes maneuvering a breeze at the local bike night while the shape and padding of the saddle and pillion keep the rider and passenger comfortable during long days on the open road. Through it all, the pulse of the 1,700 cc V-twin wraps itself around your soul, enticing you to keep on riding long after the sunset has stopped reflecting in the Nomad's silky two-tone paint.
Year: 2014
Make: Kawasaki
Model: Vulcan 1700 Nomad ABS
Type: Touring
Contact
Hardings Park Cycle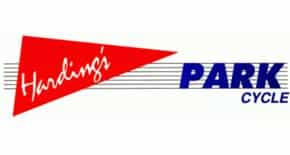 4330 Kirby Ave NE
Canton, OH 44705
(866) 413-2307
Hardings Park Cycle currently sells and services Honda, Yamaha, Kawasaki, Suzuki and Triumph as well as Tomos mopeds and DRR ATVs. Additionally, our used inventory is second to none. Hundreds of thousands of dollars of in-stock parts and accessories compliment our HUGE vehicle inventory.
We also recommend