2014 Kawasaki Z1000 ABS Sportbike Carrollton TX
$10,999
2014 Kawasaki Z1000 ABS, Come to see in person-its on the showroom NOW!!! - The "it" factor is hard to describe, but you always know it when you see it. Likewise, the new 2014 Kawasaki Z1000 has a hard-to-define "streetfighter" style that is impactful enough to ensure everyone knows they're seeing something special. In a significant departure from the concealing bodywork of its sportbike predecessor, the new Z1000 strips-off unnecessary covers and bodywork to expose the superior functionality of its parts.
Year: 2014
Make: Kawasaki
Model: Z1000 ABS
Type: Sportbike
Contact
Kawasaki of Carrollton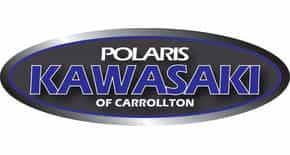 2655 E. Beltline Rd.
Carrollton, TX 75006
(888) 280-6101
TAKE ADVANTAGE OF THIS GREAT RIDING WEATHER AND COME IN KAWASAKI OF CARROLLTON TODAY TO GEAR UP!! WE HAVE SPECIALS AND DEEP DISCOUNTS ON MAJOR UNITS AS WELL AS PARTS AND ACCESSORIES! CONTACT US TODAY REGARDING OUR SERVICE SPECIALS. WE WILL NOT BE UNDERSOLD!!!
We also recommend