2014 Kawasaki ZR1000GEFA - Z1000 ABS - Green Sportbike Omaha NE
$11,999
2014 Kawasaki ZR1000GEFA - Z1000 ABS - Green, The it factor is hard to describe, but you always know it when you see it. Likewise, the new 2014 Kawasaki Z1000 has a hard-to-define streetfighter style that is impactful enough to ensure everyone knows they re seeing something special. In a significant departure from the concealing bodywork of its sportbike predecessor, the new Z1000 strips-off unnecessary covers and bodywork to expose the superior functionality of its parts.
Year: 2014
Make: Kawasaki
Model: ZR1000GEFA - Z1000 ABS - Green
Type: Sportbike
Contact
Dillon Brothers, Inc.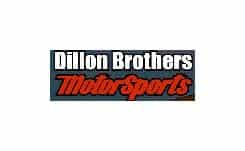 3848 N. HWS Cleveland Blvd
Omaha, NE 68116
(866) 453-3582
Welcome to Dillon Brothers! We are your authorized dealer for Honda, Kawasaki, Suzuki, Yamaha, KTM, Triumph and EBR Erik Buell Racing Motorcycles, ATVs and Utility Vehicles. We sell New and Used Motorcycles to provide variety of vehicles at the price that suits your budget. Please note that we are located just to the north of our Dillon Brothers Harley-Davidson Store on 174th and Maple in Omaha, NE. Give us a call : (866) 453-3582.
We also recommend