2012 Kawasaki KLR650 Dual Sport Deptford NJ
$5,090
2012 Kawasaki KLR650, The Best-Selling Dual-Sport Goes the Distance - The Best-Selling Dual-Sport Goes the Distance Across sand, dirt, forests, and of course pavement, nothing else adapts like the KLR650. Built for almost any terrain an adventurous rider could dream up, this dual-sport can go the distance with its rugged single-cylinder engine and incredible fuel efficiency. Effective wind protection and a 5.8 gallon fuel tank ensure incredible range between stops. Combine that with an aluminum rear cargo rack that accommodates saddlebags or a tailbag, and its a winning combination – so much so that the KLR has been the best-selling dual-sport seven years in a row.
Year: 2012
Make: Kawasaki
Model: KLR650
Type: Dual Sport
Contact
Deptford Honda Yamaha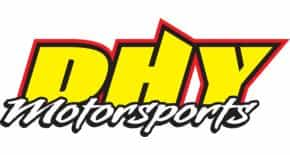 1300 Clemets Bridge Rd
Deptford, NJ 08096
(877) 635-0042
Advertised pricing does not include sales tax or additional fees including destination, setup, documentation, titling, or registration. All factory incentives and rebates are included in listed prices. Additional factory trade-in incentives may be available. For a full price quote, please contact us via email or call us toll free. 877-635-0042 DHY Motorsports is one of the largest dealer in the philadelphia area and south jersey with the largest showroom in the northeast.
We also recommend