2014 Honda CRF125FB (Big Wheel) 125F Dirt Bike Shreveport LA
$3,199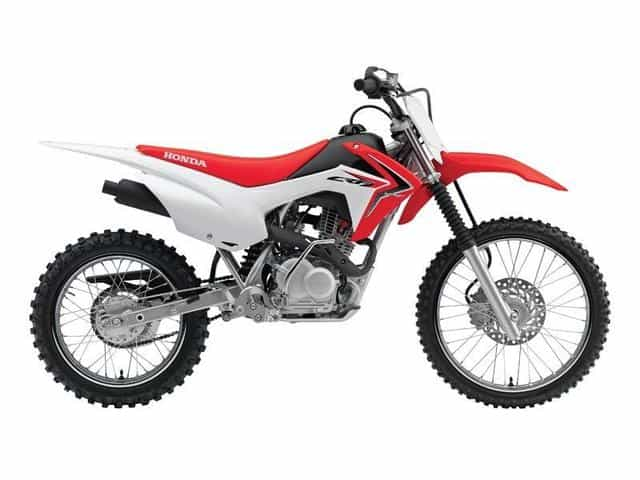 2014 HONDA CRF125FB (Big Wheel), Bigger Riders Need Bigger Bikes. Hondas all-new CRF125FB (Big Wheel) is going to be a great choice for a wide range of riders. Basically, its the same great machine as our new CRF125F, but with bigger wheels and a two-inch taller seat height. Youll find its perfect for teens and smaller adults who just want to get out on the trails and have fun. Loaded with features, were especially proud of its reliability (nothing can match a Honda for that), so you get to concentrate on having a good time rather than fussing with a temperamental machine. Rugged, simple and easy to maintain, it offers styling cues that match our CRF450R and CRF250R motocross bikes. Its electric starter makes it easy to get underway, while a four-speed transmission gives you all the control of a full-sized bike. Off-road riding should be fun. And for 2014, the new CRF125FB (Big Wheel) offers as much fun as bikes twice its size. Be A Responsible Rider Parents need to consider their youngsters age, size, ability and maturity before allowing them to ride. See owners manual for additional safety and supervisory information. Designed exclusively for off-road operator-only use. Always wear a helmet, eye protection and protective clothing whenever you ride. Never ride under the influence of drugs or alcohol.
Year: 2014
Make: Honda
Model: CRF125FB (Big Wheel)
Contact
G & C Honda
2415 East 70th Street
Shreveport, LA 71105
(866) 302-5944
In the early 1960â¿¿s Mr. Honda offered many American Honda Motor Company employees the opportunity to open new Honda motorcycle dealerships. In 1966, Bob Goodacre, Honda rep and native of southern California, moved to Bossier City to fulfill his dreams of owning a Honda motorcycle dealership. Since that time, G & C Honda has been â¿¿all Honda, all of the timeâ¿¿ for over 40 years.
We also recommend