2014 Honda Gold Wing Valkyrie ABS ABS Cruiser DICKSON TN
2014 Honda Gold Wing Valkyrie ABS, 2014 HONDA GOLD WING?? VALKYRIE ABSLegendary Power, Groundbreaking StyleHere???s the formula: Take Honda???s legendary 1832cc flat six and build it into the ultimate cruiser???powerful, awe-inspiring and like no other. Now add in great handling and iconic style, and you???ll see why it???s the cruiser that only Honda could build.InnovationsLED LightingThe LED headlight, taillight and turn signals give the Valkyrie a modern, super-clean look and provide fantastic illumination as well. Style and function???that???s what the Valkyrie is all about.Unique Cruiser StyleThe Valkyrie outperforms all other cruisers and it looks the part. The six-cylinder engine itself is a major styling point, and the frame tank and bodywork flow from front to back. Polished-metal highlights and a low, aggressive stance complete the standout styling.10-Spoke Cast-Aluminum WheelsStrong, lightweight (thanks to the hollow-spoke design) and super stylish, the Valkyrie???s wheels make a big statement and are an integral part of this bike???s great handling.
Year: 2014
Make: Honda
Model: Gold Wing Valkyrie ABS
Contact
Americas Motorsports- Dickson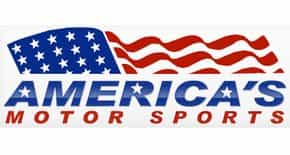 596 HIGHWAY 46 S
DICKSON, TN 37055
(855) 529-8056
Americas Motor Sports is family owned and has been in the power sports business in Nashville for over 30 years. Locations include 629 Myatt Drive, Madison, 930 8th Avenue South, Nashville, and 596 Hwy 46S, Dickson. Brands include Honda, Suzuki, Yamaha, Kawasaki, Polaris, Can-Am, and Sea Doo.
We also recommend