2014 Honda Interstate ABS (VT1300CTA) Touring Deptford NJ
$12,240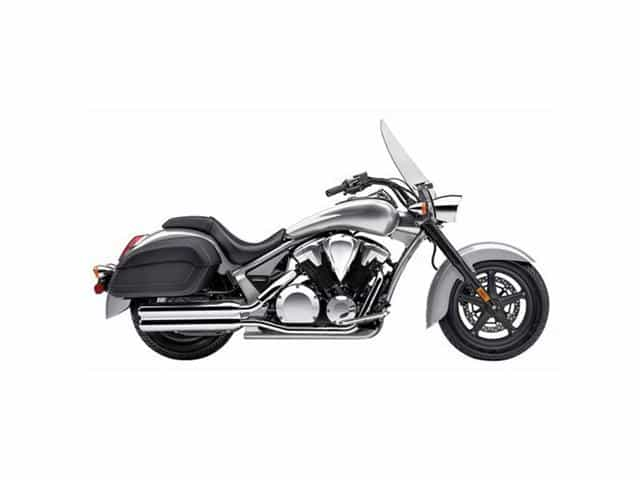 2014 Honda Interstate ABS (VT1300CTA), Long Distance Operator - Long Distance Operator. Who hasn't dreamed of owning an awesome custom motorcycle? And who hasn't dreamed of taking off for a weekend—or a week—and going on a nice long ride where the cell phone doesn't ring and there's no email to answer? That's what the Honda Interstate is all about. With its 1,312 cc V-twin engine, the Interstate is the ultimate expression of progressive retro cruiser styling, with one big difference: it's built to go the (long) distance, with touring features like floorboards, roomy leather-clad saddlebags and a custom windscreen.
Year: 2014
Make: Honda
Model: Interstate ABS (VT1300CTA)
Type: Touring
Contact
Deptford Honda Yamaha
1300 Clemets Bridge Rd
Deptford, NJ 08096
(877) 635-0042
Advertised pricing does not include sales tax or additional fees including destination, setup, documentation, titling, or registration. All factory incentives and rebates are included in listed prices. Additional factory trade-in incentives may be available. For a full price quote, please contact us via email or call us toll free. 877-635-0042 DHY Motorsports is one of the largest dealer in the philadelphia area and south jersey with the largest showroom in the northeast.
We also recommend