2014 Honda CRF250L 250L Dual Sport Three Bridges NJ
Call for Price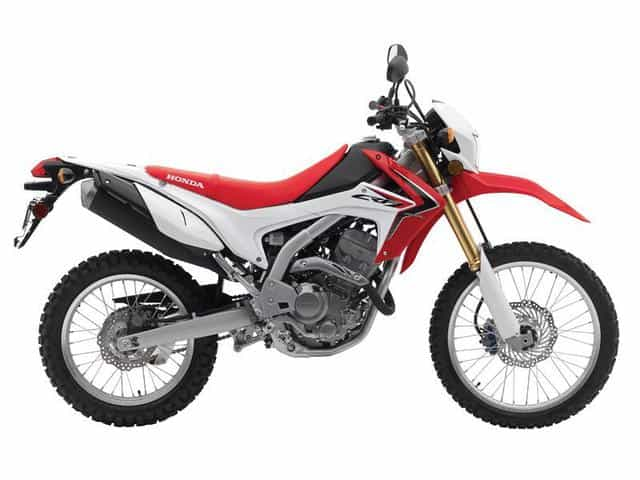 2014 Honda CRF250L, Meet your next favorite bike.For those in search of a dual-sport that delivers both function and all-around fun, the CRF250L stands apart from the rest. It has all the features you love in an off-roader, like the upright seating position. Long-travel suspension. Distinct styling cues. And when you take a bike like that out on the street, you???re in for a good time.The CRF250L also delivers on the practical side. It???s a fuel miser, getting an estimated 73 miles per gallon. The user-friendly powerband is ideally suited to navigating city streets. And the low-end torque comes in handy on trails and in traffic.So if you want a bike that delivers the best of both worlds, look no further than the 2014 CRF250L.
Year: 2014
Make: Honda
Model: CRF250L
Contact
Burgers Motorcycles
749 U.S. 202
Three Bridges, NJ 08887
(877) 749-8419
Welcome to Burgers Motorcycles online.We pride ourselves in our attention to service and customer-friend dedication. We have enjoyed Suzukis prestigious "Super Service Award" recognition since 1986. This being presented only to the top 10% quality Suzuki dealers in the USA each year. We are here to help!
We also recommend