2014 Honda Gold Wing Valkyrie Cruiser Costa Mesa CA
$16,999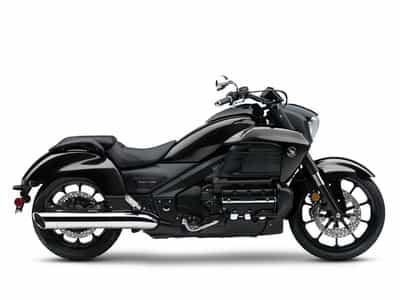 2014 Honda Gold Wing Valkyrie, 2014 Honda Gold Wing® Valkyrie Legendary Power, Groundbreaking Style Here s the formula: Take Honda s legendary 1832cc flat six and build it into the ultimate cruiser powerful, awe-inspiring and like no other. Now add in great handling and iconic style, and you ll see why it s the cruiser that only Honda could build. Innovations LED Lighting The LED headlight, taillight and turn signals give the Valkyrie a modern, super-clean look and provide fantastic illumination as well. Style and function that s what the Valkyrie is all about. Unique Cruiser Style The Valkyrie outperforms all other cruisers and it looks the part. The six-cylinder engine itself is a major styling point, and the frame tank and bodywork flow from front to back. Polished-metal highlights and a low, aggressive stance complete the standout styling. 10-Spoke Cast-Aluminum Wheels Strong, lightweight (thanks to the hollow-spoke design) and super stylish, the Valkyrie s wheels make a big statement and are an integral part of this bike s great handling. 1832cc Engine There s no denying it the Valkyrie is all about its engine. And with an engine this big, you ve got smooth power everywhere. Stoplight-to-stoplight acceleration? Passing power? Loads of torque? The Valkyrie has it all and then some. 750lb Weight At just 750lbs with a full tank of gas, the new Valkyrie is just right not too light for an engine like this, and not too heavy either. What you get is plenty of smooth-handling comfort. Low Center Of Gravity How low can you go? The Valkyrie s engine is mounted low into its aluminum twin-spar frame, which makes this a dream machine to ride; its low seat height makes it one of our most comfortable bikes, too. Customizable Seat The Valkyrie s two-piece seat allows you to customize your look if you re riding solo. The stylish tail section incorporates removable rear seat and aluminum passenger grab rails for a streamlined look. Shaft Final Drive The concept of shaft drive was proven in the very first Gold Wing over 50 years ago, and it s still the best solution today. Shaft drive means you never have to worry about adjusting, lubricating or repairing your chain; and Honda engineering means the lightest, best performing shaft drives on the road. Pro-Arm Rear Swingarm A high-performance motorcycle like this one requires a technologically advanced suspension. The Valkyrie features a rear Pro Arm single-side swingarm with an adjustable Pro-Link single shock. Slash-Cut Muffler he Valkyrie s dual three-into-one exhausts with slash-cut mufflers look great, but they sound even better. Aluminum Grab Rails Sure they re functional, but just as important they look great too.
Year: 2014
Make: Honda
Model: Gold Wing Valkyrie
Type: Cruiser
Contact
Del Amo Motorsports of Costa Mesa
1590 Newport Blvd
Costa Mesa, CA 92627
(855) 225-0519
Price, if shown, does not include, government fees, taxes, dealer freight/preparation, dealer document preparation charges or any finance charges (if applicable). Final, actual sales price, will vary, depending on, options or accessories, selected. California, requires, liability insurance, on all, on-road vehicles. All Factory rebates, incentives, bonus bucks, etc. go to the dealer. Advertised price includes cash discount. Vehicle must be in Dealers Inventory.
We also recommend