2014 Honda Interceptor Deluxe (VFR800D) DELUXE (VFR800D) Sportbike Tigard OR
$13,499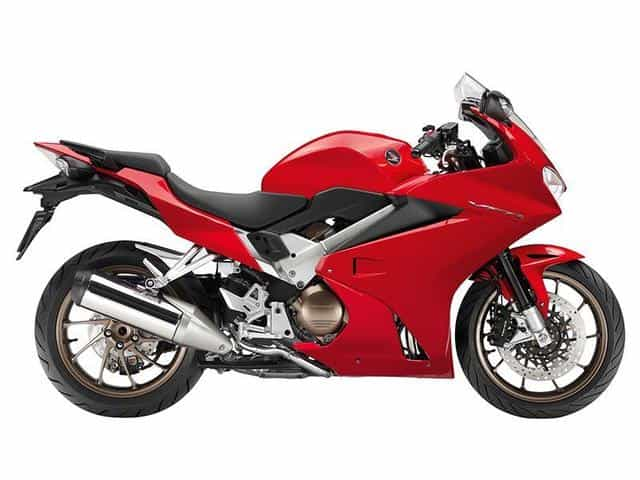 2014 Honda Interceptor Deluxe (VFR800D), Refined Performance For Todays Rider.Todays sport / touring rider expects a bike that provides performance, technology, and features in one package. A bike that performs as well in the curves as it does on the open road. And a bike with unparalleled fit and finish. In short, a bike that only Honda can deliver.The Interceptors 782 cc V-4 VTEC engine has new fuel-injection mapping for better low-end torque feel. It includes adjustable seat height to better fit a range of riders, new front-mount radiator for a slimmer profile, radial-mount front brakes, and all-new side-muffler, wheels and Pro-Arm swingarm. There???s even a Deluxe model for 2014 with features like traction control, Anti-Lock Brakes, self-cancelling turn signals, a centerstand and heated grips.This is a bike that youll appreciate over the miles and the years.
Year: 2014
Make: Honda
Model: Interceptor Deluxe (VFR800D)
Contact
Beaverton Motorcycles
10380 SW Cascade Ave
Tigard, OR 97223
(855) 219-2267
PLEASE CONTACT OUR SALES DEPARTMENT REGARDING THIS OR ONE OF OUR MANY OTHER HOT DEALS AT (855)219-2267. THANK YOU!!!
We also recommend