2014 Honda CBR650F ABS (CBR650FA) Sportbike Marietta GA
$8,999
2014 Honda CBR650F ABS (CBR650FA), 2014 Honda CBR650F ABS (CBR650FA) - Power. Performance. Value. Meet The All-New CBR650F. This is the bike that will appeal to your practical and emotional sides. A truly fun ride at a great price, its what Honda does like no one else. Built around a smooth, inline-four engine specifically tuned for low-to-midrange torque, the CBR650F has a powerband that's suited for a wide range of riding styles. Nimble? You bet—that's always been a strong point of the 600 class. Powerful disc brakes give you premium stopping power performance, and a Twin-Spar-style steel frame forms the basis for the CBR650F's impeccable handling, while making it versatile: weekday commuter, weekend sport riding, long trips, short hauls, solo or with a passenger.
Year: 2014
Make: Honda
Model: CBR650F ABS (CBR650FA)
Type: Sportbike
Contact
Mountain Motorsports - Marietta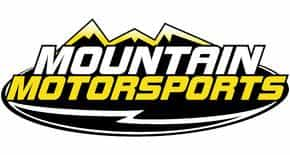 780 Cobb Pkway South
Marietta, GA 30060
(866) 616-6415
This sales price is only available through the internet sales department. We can be reached directly at 866.616.6415! If you are already on the way to the store, see Trey Knight Internet Sales Manager to ensure you receive the best pricing! Prices do not include destination, assembly, tax, tag, and title! Mountain Motorsports is not responsible for the validity of these ads.
We also recommend