2014 Honda CRF110F 110F Cruiser Nutter Fort WV
$1,999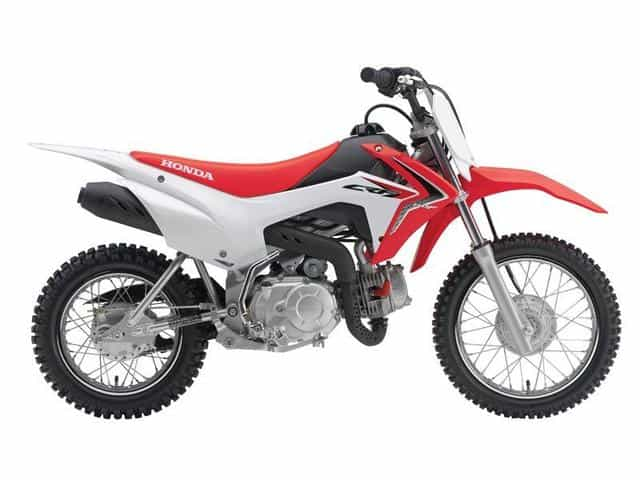 2014 HONDA CRF110F, Packed With Features; Filled With Fun! Talk about making a great idea even better: Last year we introduced our new CRF110F. Its a small bike with a big difference: a 110 cc air-cooled engine in a package you usually associate with the 70 cc class. That means its easy to provide plenty of power, lots of torque, a wide powerband and long engine life. In addition, the CRF110F features both an effortless electric starter and a kick starter. And it all teams up with our three-speed transmission with automatic clutch thats been proven in millions of bikes, so your riders never have to worry about stalling or a handlebar-mounted clutch. The CRF110F is a great off-road fun bike that your kids are going to love. And, better than that, theyre going to remember all the fun they had riding itand with youfor the rest of their lives. Important Safety Information Parents need to consider their youngsters age, size, ability and maturity before allowing them to ride. See owners manual for additional safety and supervisory information. Designed exclusively for off-road operator-only use. Always wear a helmet, eye protection and protective clothing whenever you ride. Never ride under the influence of drugs or alcohol.
Year: 2014
Make: Honda
Model: CRF110F
Contact
R.G. Honda - Yamaha
1619 Buckhannon Pike
Nutter Fort, WV 26301
(866) 250-6439
Our powersports dealership offers a wide selection of Honda ATVs, Motorcycles, and the Big Red, as well as Yamaha ATVs, motorcycles, Rhino utility vehicles, and Polaris ATV's and Ranger utility vehicles. We also carry a nice selection of preowned vehicles for you to choose from. Your trade-in is always welcome here.
We also recommend