2014 Honda CRF50F 50F Dirt Bike Shreveport LA
$1,399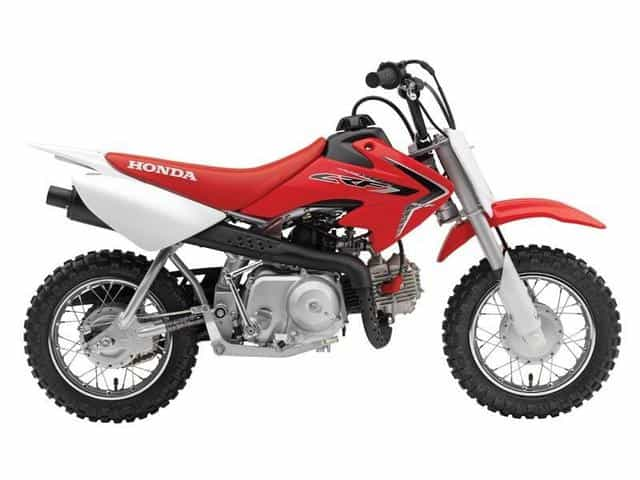 2014 HONDA CRF50F, Get Started In The Right Gear. Theres a good reason Hondas CRF50F is probably the worlds most popular beginner bike. A whole bunch of great reasons, actually. First, its bulletproof engine develops the kind of smooth, easy-to-use power first-timers really need. Its three-speed transmission with automatic clutch is newbie-friendly, and its tough suspension stands up to the use (and abuse!) of first-time riders. The CRF50F has features like an adjustable throttle limiter so you can tailor the power to your riders skills. That kind of thoughtful engineering, long-term overall quality and a whole lot more are what make the CRF50F a Honda. Important Safety Information Parents need to consider their youngsters age, size, ability and maturity before allowing them to ride. Designed exclusively for off-road operator-only use. Always wear a helmet, eye protection and protective clothing whenever you ride. Never ride under the influence of drugs or alcohol.
Year: 2014
Make: Honda
Model: CRF50F
Contact
G & C Honda
2415 East 70th Street
Shreveport, LA 71105
(866) 302-5944
In the early 1960â¿¿s Mr. Honda offered many American Honda Motor Company employees the opportunity to open new Honda motorcycle dealerships. In 1966, Bob Goodacre, Honda rep and native of southern California, moved to Bossier City to fulfill his dreams of owning a Honda motorcycle dealership. Since that time, G & C Honda has been â¿¿all Honda, all of the timeâ¿¿ for over 40 years.
We also recommend