2014 Honda CRF 110F Dirt Bike Plymouth IN
$1,972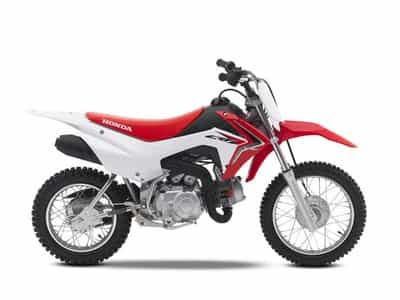 2014 Honda CRF 110F, GOTTA GO SALES EVENT!We have lowered our prices so now is the time to get out and ride!Hurry, at these prices we will be sold out before you know it!BEST PRICE, BEST SELECTION, BEST SERVICEWHY SHOP ANYWHERE ELSE? 2014 Honda® CRF®110F Packed With Features; Filled With Fun! Talk about making a great idea even better: Last year we introduced our new CRF®110F. It s a small bike with a big difference: a 110cc air-cooled engine in a package you usually associate with the 70cc class. That means it s easy to provide plenty of power, lots of torque, a wide powerband and long engine life. In addition, the CRF®110F features both an effortless electric starter and a kick starter. And it all teams up with our three-speed transmission with automatic clutch that s been proven in millions of bikes, so your riders never have to worry about stalling or a handlebar-mounted clutch. The CRF®110F is a great off-road fun bike that your kids are going to love. And, better than that, they re going to remember all the fun they had riding it and with you for the rest of their lives. Innovations Adjustable Throttle Limiter Set the top speed by turning a screw. That helps keep new riders from going too fast too soon and it lets you match the CRF110Fs power output to the riders skill level. Electric Starter Push a button and go that s how easy it is to get going on a CRF110F. Starts after a tip-over are a snap and the push button means no frustration if junior accidentally stops the engine. Keyed Ignition You decide who rides and when because you hold the keys. Got your homework done? Good lets ride! Four-Stroke Engine The CRF110Fs dependable four-stroke single-cylinder engine offers good performance with a wide powerband perfect for a wide range of riders including beginners. And because its a Honda, you know its reliable, too. Automatic Clutch Theres no clutch lever for new riders to master, and that means no stalling. In addition, the smooth transmission offers three gear ratios. All you do is shift with your foot. Backup Kick Starter Even if the bikes been sitting all winter, you still can get going with the CRF110Fs kick starter. Its easy for you to use, and it helps ensure that your day of fun doesnt stop. Low Seat Height Its important to have a bike thats sized right for your rider. The CRF110Fs low seat height helps build confidence right from the start. Its seat height fits nicely between the CRF50F and CRF80F. Tough Bodywork Kids can be tough on equipment, but the new CRF110F can handle it. With tough plastic fenders, tank and other body parts, the CRF110F is engineered to shrug off the minor dings of the real world.
Year: 2014
Make: Honda
Model: CRF 110F
Type: Dirt Bike
Contact
Turn One Motorsports Inc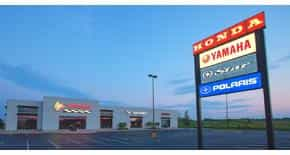 3000 Miller Drive
Plymouth, IN 46563
(888) 647-4179
OVER 300 UNITS UNDER ONE ROOF. WE HAVE THE BEST SELECTION AROUND! NEW UNITS FROM POLARIS, YAMAHA, HONDA AND VICTORY. OUR SELECTION OF PRE-OWNED MOTORCYCLES IS THE LARGEST AROUND WITH OVER 150 FROM HARLEY DAVIDSON, VICTORY, YAMAHA, HONDA, SUZUKI, AND KAWASAKI. COME CHECK US OUT, WE HAVE THE BEST DEALS AROUND! *ALL NEW VEHICLE SALE PRICES ARE PLUS PREP, FREIGHT, TAX AND DOC.ALL CURRENT REBATES HAVE BEEN APPLIED TO SALE PRICE.TURN ONE MOTORSPORTS IS NOT RESPONSIBLE FOR TYPOGRAPHICAL ERRORS.
We also recommend