2014 Honda Interceptor (VFR800) Sportbike Russellville AR
$12,499
2014 Honda Interceptor (VFR800), Text "VFR800" to 33733 for our price. - Refined Performance For Todays Rider. Todays sport / touring rider expects a bike that provides performance, technology, and features in one package. A bike that performs as well in the curves as it does on the open road. And a bike with unparalleled fit and finish. In short, a bike that only Honda can deliver. The Interceptors 782 cc V-4 VTEC engine has new fuel-injection mapping for better low-end torque feel. It includes adjustable seat height to better fit a range of riders, new front-mount radiator for a slimmer profile, radial-mount front brakes, and all-new side-muffler, wheels and Pro-Arm swingarm. This is a bike that youll appreciate over the miles and the years.
Year: 2014
Make: Honda
Model: Interceptor (VFR800)
Type: Sportbike
Contact
Honda of Russellville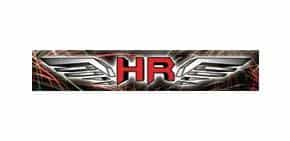 220 Lake Front Drive
Russellville, AR 72802
(888) 753-0405
THANK YOU Arkansas and our customers across the Nation for making us the #1 Honda Dealer in Arkansas and the #3 Largest in the United States!!! We couldnt do it without you! We strive everyday to provide you with the best service, best selection and the lowest prices in the Nation. We will do whatever it takes and always go the extra mile. Thats our Promise to you.
We also recommend