2013 Honda Rebel (CMX250C) Cruiser North Huntingdon PA
$3,999
2013 Honda Rebel (CMX250C), GREAT STARTER BIKE THAT MAKES LEARNING EASY AND FUN!!! - The Rebel. To show off on this cruiser, just show up. Rebel riders agree, this bike makes you look good no matter how long youve been riding. Its an entry-level bike, sure, but it boasts big-bike styling with its timeless cruiser looks and nifty chrome highlights. Its reliable 234 cc four-stroke twin delivers smooth power, and its five-speed transmission is a no-brainer to shift. Why pay more for a lesser bike? The Rebels sticker price is as unbelievable as its outstanding fuel efficiency—proof positive its a Honda.
Year: 2013
Make: Honda
Model: Rebel (CMX250C)
Type: Cruiser
Location: North Huntingdon, PA
Contact
Mosites Motorsports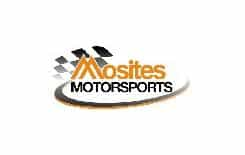 12671 Rt 30
North Huntingdon, PA 15642
(888) 579-3830
Call For Special Pricing. Although we make every effort to ensure that pricing and product details are accurate, we can not guarantee 100% accurancy: we are not obligated to sell vehicles at erroneous pricing. Please contact your sales representative for complete details and pricing.
We also recommend