2013 Honda PCX150 Scooter Fort Worth TX
$2,999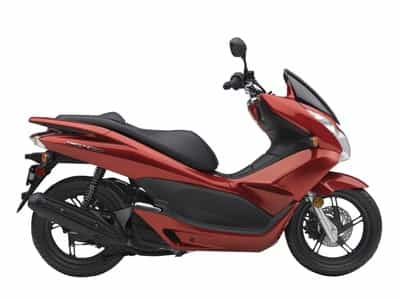 2013 Honda PCX150, 2013 Honda PCX 150 Your Ticket To Ride Think of the new Honda PCX150 as the do-everything scooter. It offers the fuel economy of the most frugal scooters out there, but it s big enough and powerful enough to carry a passenger and ride on the highway. Storage? Check. Automatic transmission? Check. Easy to park? Do you even have to ask? A blast to ride? Double check on that one. The new PCX150 has it all, and it s the perfect choice if you re looking to replace that second car with something a whole lot smarter for these times when every dollar counts. Super-smart style. Honda heart and soul.
Year: 2013
Make: Honda
Model: PCX150
Type: Scooter
Contact
Honda West Ft. Worth
3101 W. Loop 820 S.
Fort Worth, TX 76116
(855) 529-8008
Come see our state of the art facility and browse through one of the largest Powersport inventories in Texas. Also, ask us about our second chance finance opportunities. We are the largest Powersport dealership in the area and are ready to earn your business. Ask about secondary financing. No dealership compares to our 39,000 square foot facility in west Fort Worth. We are also the only authorized dealer of the new Gibbs QuadSkia??s in the state.
We also recommend