2012 Honda Shadow Spirit 750 (VT750C2) Cruiser South Charleston WV
$5,695
2012 Honda Shadow Spirit 750 (VT750C2), spotless! seriously looks new! amazing - The Spirited Cruiser. Sit on a Shadow Spirit 750 and we know what you're going to think: "This is the perfect bike for me." And no wonder: The Spirit 750 combines style, performance, comfort, and Honda technology all into a sporty cruiser package. The 21-inch wheel out front sets the tone, and the V-twin engine provides all the fun. In between you'll find a perfect blend of classic and modern styling touches, including spoked wheels, plenty of chrome, and a super-comfortable riding position. Get ready for some stares when you're riding this bike. And plenty of envy, too.
Year: 2012
Make: Honda
Model: Shadow Spirit 750 (VT750C2)
Type: Cruiser
Location: South Charleston, WV
Contact
Harley-Davidson of West Virginia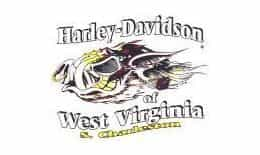 4924 MacCorkle Avenue
South Charleston, WV 25309
(888) 420-0583
ZERO, ZILCH, NOTHING, NOTTA. Zero down, 0% interest, zero payments for six months, O.A.C. Financing up to 84 months O.A.C.. Will ship used bikes anywhere in continental US. Make us an offer on a used bike. NO REASONABLE OFFER WILL BE REFUSED WITH O.A.C. .
We also recommend