2015 Harley-Davidson FLHX - Street Glide Touring Oconomowoc WI
$20,599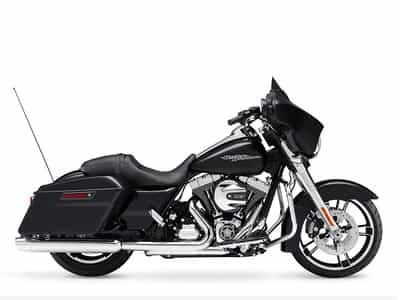 2015 Harley-Davidson FLHX - Street Glide, 2015 Harley-Davidson® Street Glide® Pure street style and long haul comfort makes it the #1 motorcycle in the sport. And that was before it got a more powerful engine and countless other improvements. Key Features May Include: Project RUSHMORE - Control Here are some of the innovations Project RUSHMORE led to: the Reflex Linked Brakes with ABS, the Daymaker LED headlamps and fog lamps, brighter Tour-Pak® luggage carrier lighting, brighter turn signals, brighter brake lights, and a steering head with stiffer front forks. Locked-up tires are now history even when there s wet pavement. We ve made it feel even better to lean your way through a turn. Now you can see better. And we ve made you more conspicuous to the cage-driving public. Because one thing we all agree on is this: bikes that work better make riders who ride better. Take a ride. See how good you can be. Air-Adjustable Suspension With air-adjustable suspension that comes standard, you can dial in your ride to accommodate heavier or lighter payloads, battle unexpected road conditions or simply set it to how you like to roll. The lighter the load, the softer you can go by decreasing the air pressure a bit, or increase the air pressure for a more firm ride. A convenient air valve is located between the saddlebag and rear fender for quick adjusting. Its all about rider and passenger comfort and setting your bike to fit your taste the easy way. Brembo® Brakes Confidence. Control. High-performance dual disc Brembo® brakes offer consistent stopping power at all speeds. The 4-piston front and rear caliper with dual front rotor brake system is state of the art and top of the line. Its just another way The Motor Company puts a high level of detail into their bikes to give you peace of mind throughout your journey. Reflex Linked Brakes with Anti-lock Braking System No doubt about it, there are times when you need to haul things down in a hurry. And you don t get to pick those times. Or decide whether or not they occur when you re on a flat, smooth, dry, perfect stretch of pavement. That s why our touring models feature the Reflex Linked Brakes with ABS. ABS turns a locked-up front wheel or a rear wheel skid into a relic from riding s history. And the front and rear brakes are electronically linked to provide exactly the right amount of brake to each tire no matter what the road condition is. No matter how good you are, this will make you a better rider.
Year: 2015
Make: Harley-Davidson
Model: FLHX - Street Glide
Type: Touring
Contact
Wisconsin Harley-Davidson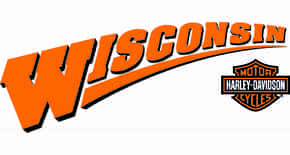 1280 Blue Ribbon Drive
Oconomowoc, WI 53066
(888) 894-4193
The dealership offers over 36,000 square feet of Genuine Harley-Davidson merchandise including: New & Used motorcycle sales, Motor Clothes Merchandise & Collectibles, Genuine Parts, Accessories and Factory Trained Service Technicians.
We also recommend