2007 Harley-Davidson V-Rod Cruiser Chariton IA
$21,995
2007 Harley-Davidson V-Rod, Frankenstein Wide Tire. Windshield. - LONG AND LOW. SLEEK AND FAST. CLEAN AND MEAN. The one that started it all really breaks the mold this year with a tornado-spinning, fat and wide new 240 mm rear tire. The V-Rod. Long and low. Sleek and fast. Clean and mean. The drag strip-inspired design marries serious straight-line ability with the Revolution engines massive power to set a blistering pace of acceleration. Housing a high-revving 9,000-rpm redline, shifting up through the gears lets you ride a 115-horse stampede. Pray your fingers boa constrict. Liquid-cooling manages the high engine output. A perfectly proportionate dual exhaust system slings huge volumes of combusted fuel and air at everything turning microscopic in your mirrors.
Year: 2007
Make: Harley-Davidson
Model: V-Rod
Type: Cruiser
Location: Chariton, IA
Contact
C and C Custom Cycle Inc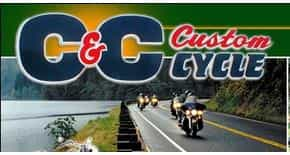 130 E Lincoln Ave
Chariton, IA 50049
(877) 829-5170
C & C Cycle was started 41 years ago down a dead-end road. We boast over a 40,000 sq. ft. showroom. Come in to see what all the hype is about. Because if you want it, we have it. If we dont have it, we can get it. If we cant get it, you dont need it.
We also recommend