2006 Harley-Davidson Electra Glide Classic Touring Pineville NC
Call for Price
2006 Harley-Davidson Electra Glide Classic, 2006 HARLEY DAVIDSON ELECTRA GLIDE CLASSIC VIVID BLACK - As anyone who's ridden one will tell you, a Harley-Davidson touring rig always makes the road good. This year, it makes the road even better. All models get a reduced-effort clutch, a 50-amp charging system and more passenger room. And for the first time ever, H-D custom paint is available on select touring bikes. Stunning new color combos are sure to treat the eyes right. For 2006, the ears are in for a special treat, too. On all radio-equipped models, riders will be greeted with a new Advanced Audio System by Harman/Kardon designed to Harley-Davidson specifications. New speakers, AM/FM/WB/CD/MP3 and up to 80 watts of power. It's sound you've never before heard on a motorcycle. What's more, it offers greater versatility than most car audio systems. Through Genuine Motor Parts and Accessories, you can add XM satellite radio, a 160-watt amplifier, and even a CB radio. All can be integrated right into the stereo. So what's holding you back? There's an entire continent out there waiting to be explored. A beet-red sun erupts over the skyline as you tuck the last provisions into the hardbags. Backside eased into the comfort-stitched saddle, you turn on the new Advanced Audio System by Harman/Kardon, giving the sunrise a soundtrack all its own. It's a brand new day courtesy of the Electra Glide Classic. Odds are, it'll be a good one. You'll enjoy the better part behind a fork-mounted fairing with all the instruments, riding on an air-adjustable suspension. Triple-disc brakes. A redesigned Tour-Pak luggage box for more passenger room. Wraparound backrest. And the relentless EFI Twin Cam 88 powertrain to propel you to the next brand new day and beyond.
Year: 2006
Make: Harley-Davidson
Model: Electra Glide Classic
Type: Touring
Location: Pineville, NC
Contact
Kevin Powells Performance Motorsports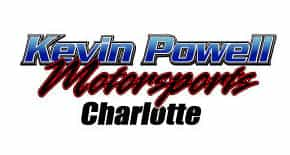 (888) 322-7679
***** WE TRADE FOR ANYTHING ***** WE MEAN ANYTHING!!!CALL Our Sales Team ASAP at 1-888-322-7679 or E-Mail @
[email protected]
see the all NEW Kevin Powells Performance!!!! thats right KRAAAAAAZY Kevin Powell is here to HELP Charlotte with all your Powersports needs!Link to our website to fill out a credit app!!Inventory Changes Daily.....Call Us Now!!!
We also recommend