1999 Harley-Davidson FLHR Road King Touring Wichita KS
$7,499
1999 Harley-Davidson FLHR Road King, a BEAUTIFUL ROAD KING. Previous owner took real good care of it - Ask most people to conjure up the best image of motorcycling from their youth, and this is it. The big, strong lines. The broad windshield. The massive chrome headlamp and nacelle. The Road King brings it all back. But we're not in business to merely wax nostalgic. Under all the brilliant chrome and lustrous paint lies our latest touring performance. At the center is eighty-eight cubic inches of Twin Cam 88, isolation mounted in our touring frame. The combination is ready for any kind of road trip you have in mind. And at day's end, the windshield and passenger pillion detach. You can have a custom look that beats anything on the strip, minutes after blowing into town.
Year: 1999
Make: Harley-Davidson
Model: FLHR Road King
Type: Touring
Location: Wichita, KS
Contact
Bikers Edge Cycle & Leather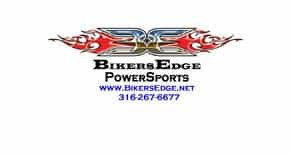 1201 E. Central Avenue
Wichita, KS 67214
(866) 300-4209
Tues - Friday 9:00 am to 6:00 pm, Saturday 9:00 am to 5:00 pm. Authorized Triumph, Victory, Polaris dealer. Preowned Harley-Davidson, Triumph, Victory & Polaris. Full line of Parts and Apparel. $0 payment/0% interest for 6 months.
We also recommend